Welcome to Our Way, Inc.
Five Locations in Lincoln County
Hiawatha House, 825 Charles Ave, Tomahawk, Wisconsin, was established in 1989 and designed as a one-floor accessible house to accomodate people with physical disabilities. It is located in a nice neighborhood near shopping and medical services. It's licensed as a Class CNA CBRF for up to 6 residents. Currently, the administrative office is located in this building as well.
(MAP)
Deer View was established in 1999 in a quiet rural setting just north of Merrill. Deer View is licensed for five residents as a Class CNA. The home is very spacious and can meet the needs and challenges of individuals that have physical disabilities.
Our Way Group Home was the first CBRF facility, established in 1978. The home is licensed for six as a Class CA CBRF. It's located in the city of Tomahawk across from Memorial Park by the Wisconsin River. It's within walking distance from downtown and also close to walking trails.
Pat Weber Memorial Home, established in 2004, was named in the memory of a woman whose heart and soul advocated tirelessly to get programs and services for people with developmental disabilities. This home is licensed as a Class CNA for up to eight residents. It's location is close to the mainstream of Merrill and all it has to offer.
Established in 1987 as the second addition to the Our Way, Inc. facilities, Forward House is licensed as an Adult Family Home. It is within walking distance of downtown Merrill.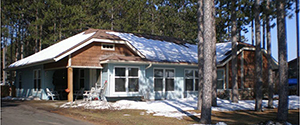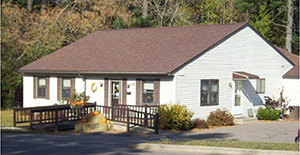 />